Home
Welcome to Inventories London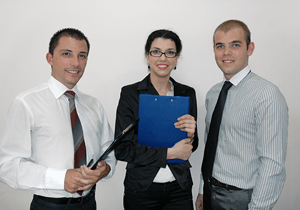 Inventory services are now an indispensable part of the rental market. Whether you want to rent out or sell your property, our inventory reports can save you a lot of troubles. These reports can come in hand at the beginning or the end of a lease or tenancy agreement, when tenants are about to move in or out of your property. Our inventory clerks will come and perform a thorough inspection, during which they will gather detailed information about the fixtures, fittings, furniture and contents of the house or apartment.
But there are other situations when the reports of Inventories London can home in hand – if you want to make your property desirable for buying, if you want to have a full record of all your belongings, if you want to protect your home from unexpected damages.
How Can Inventories London Help You?
Property inventory services and reports throughout London and the South-East of England. During the years we have proved to be a trusted and reliable inventory company with many satisfied customers.
Extremely professional, punctual and hard-working clerks - all of them have passed many trainings and are certified by the AIIC, ICA and APIP.
Availability - you can make an appointment every day of the week, including weekends and Bank Holidays
Payment upon completion - No deposit needed or preliminary payment.
Types of Inventory Reports and Certificates
Below you can find a full list of the property inventory and the value-added services which Inventories London offers:
If you want to receive further information about our services or if you want to book one, you can get in touch with us on or write to us at .
Reviews
The inventory clerk was very professional, friendly and polite. He really knows what he is doing as he worked hastefully and did a really good, well-detailed report. Exactly what Ineeded. Thank you for the recommendations for the scratched floor too.Elliot Nicholls
A good thing that I hired an independent company. The report sent is very thorough, there are recommendations for areas that are wrong and most importantly the price is reasonable and the report arrived pretty quickly compared to other companies I have used.Kate Griffiths
Amazingly quick service! The reports arrived exactly when promised, and I really needed those real quick. This company understood the situation and reacted accordingly, saving me a lot of trouble. Thank you once again, it was amazing!Mason Lewis
All reports were verynicely done and professional. Exactly what was needed in the case, job well done, I have already recommended you!William Rees
A job well done, saved me quite some money, time and troubles. I guess I will usethem again if needed, of course.Aaliyah Morgan