Home » Check-In Report
Check In Reports by Inventories London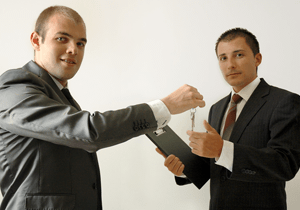 The check in report, provided by Inventories London, is one of the inventory checks that comes after the initially done detailed inventory report. Our professionally trained inventory clerks make an assessment of the property's condition before the tenants move in and record the meter readings as well. The clerks take care of all procedures, related to the inventory check, and make sure to set a standard, at which you should find your property after the tenants leave.
You, as a landlord, do not have to be present when the check in report takes place, because our inventory clerk will provide a complete report, signed and witnessed by Inventories London as an independent property inventory company. In order to protect your property, it is essential to have a check in report every time new tenants move in.
Since the check in report is an integral part of the inventory report, Inventories London offers a special service, called combined inventory and check in report, which can be beneficial for any landlord or letting agent.
Our clerks work London and the South-East of England and are ready to cooperate seven days a week. If you would like to get more information or proceed with booking an appointment, please call us on or write to us at .
Reviews
The inventory clerk was very professional, friendly and polite. He really knows what he is doing as he worked hastefully and did a really good, well-detailed report. Exactly what Ineeded. Thank you for the recommendations for the scratched floor too.Elliot Nicholls
A good thing that I hired an independent company. The report sent is very thorough, there are recommendations for areas that are wrong and most importantly the price is reasonable and the report arrived pretty quickly compared to other companies I have used.Kate Griffiths
Amazingly quick service! The reports arrived exactly when promised, and I really needed those real quick. This company understood the situation and reacted accordingly, saving me a lot of trouble. Thank you once again, it was amazing!Mason Lewis
All reports were verynicely done and professional. Exactly what was needed in the case, job well done, I have already recommended you!William Rees
A job well done, saved me quite some money, time and troubles. I guess I will usethem again if needed, of course.Aaliyah Morgan