Home » Inventory reports
Inventory Reports by Inventories London

The benefits of ordering our inventory reports are easy to see.
Full description of the current condition of your property, including all furniture, fittings, fixtures and other content.
Photographic documentation of the conditions and contents of your property.
Unbiased, independently compiled document, testifying the state of a property at the time of the report.
All reports are agreed upon by and made available to all parties to a tenancy, lease or freehold agreement.
Certified and independent inventory clerks - our agents are extensively trained and are fully certified by the AIIC.
Types of Inventory Reports
These inventory reports are carried out by independent inventory clerks, working throughout London and the South-East of England, all of whom are extensively trained and AIIC certified.
Inventory Report Prices
 
INVENTORY REPORT
 
UNFURNISHED
FURNISHED
Studio / 1 Bed
£75
£85
2 Bed
£85
£100
3 Bed
£100
£115
4 Bed
£120
£135
5 Bed
£130
£150
6+ Bed
Call office
Call office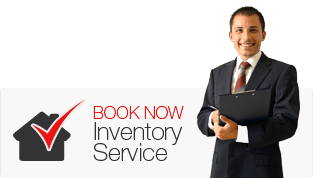 Inventory Report - Detailed Information
The inventory report itself is a detailed description of the entire house or apartment. The inventory clerk inspects each room to determine its condition and level of cleanliness. The clerk also records any existing damages to appliances, furniture, walls, floors, doors and windows. Any home-owner can have an inventory report done for his or her property, because it is a useful document which can come in hand in many situations, not only if the property is rented out.
If you require any further information about our property inventory reports or if you would like to book an appointment,for your inventory check and report, please contact one of our office support staff on  or send us an email at .
Reviews
The inventory clerk was very professional, friendly and polite. He really knows what he is doing as he worked hastefully and did a really good, well-detailed report. Exactly what Ineeded. Thank you for the recommendations for the scratched floor too.Elliot Nicholls
A good thing that I hired an independent company. The report sent is very thorough, there are recommendations for areas that are wrong and most importantly the price is reasonable and the report arrived pretty quickly compared to other companies I have used.Kate Griffiths
Amazingly quick service! The reports arrived exactly when promised, and I really needed those real quick. This company understood the situation and reacted accordingly, saving me a lot of trouble. Thank you once again, it was amazing!Mason Lewis
All reports were verynicely done and professional. Exactly what was needed in the case, job well done, I have already recommended you!William Rees
A job well done, saved me quite some money, time and troubles. I guess I will usethem again if needed, of course.Aaliyah Morgan